Flex Conveyor To meeting the ever-increasing demand for conveyors that are: easy to install & reconfigure, highly flexible, & Reliable, As well as having an aesthetic look. We offer this type of conveyors: aluminum profile conveyor (flex conveyor).
1. Straight conveyor
2. Curved conveyor ( 45°, 90°,180)
3. S-shape conveyor
4. Elevator and reverting conveyors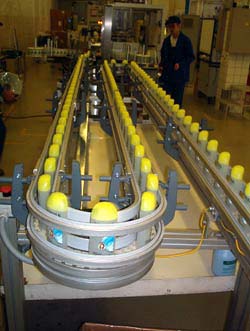 Stay informed on the latest insights!
Subscribe to our newsletter and we will keep you posted on the latest developments.
Please reach out to us if you have any questions.
Follow us on social media.