No two production lines are exactly alike, and neither are our EgyrollConveyor automation conveyor solutions. Custom-designed for each client's specific needs, our automation technology is the perfect solution for any product line, regardless of the industry. There are over 1,200 industries worldwide that use Egyroll Conveyors for their automation needs. Each of these industries have different goals and applications, but rely on the most advanced automation system available.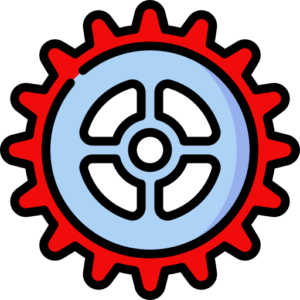 Egyroll's cutting edge solutions are ideal for integrators looking for reliable and efficient conveyors. At Egyroll, we work with integrators to meet their needs and find solutions that work. Using DTools, our online CAD design software, integrators can configure a wide array of Egyroll conveyors to meet their exact specifications. And our trusted line of conveyors ensures you are providing your customers with the best product available.
Material Handling & Industrial
From the small, lightweight products to bulky, heavy parts Egyroll has a material handling and industrial conveyor designs for your need. Egyroll broad range of conveyor technologies and custom solutions can handle your product through production, assembly, packaging, and inspection. And our line of flexible conveyor solutions are built to fit your requirements.
Egyroll invented the first under die, space saving conveyor in the 1970's. Today, Egyroll continues to be a leader in the metal working industry by improving metal working productivity. Our line of industrial, low profile conveyors are used in many metal working applications, including: stamping, cutting, forming, sintered metal products and assembly.
With Egyroll products, you can improve your bottom line with high speeds, smooth transfers, and the most efficient precision conveyors. Streamline your production lines by providing innovative packaging solutions to best fit your needs. We are proven experts in identifying the right packaging machines for your application. Eliminate unnecessary costs of labor, reduce operational expenses, and do more with a packaging conveyor solution that works.
Egyroll medical products conveyors serve a broad range of manufacturing needs from clean room production, to hand packaging stations, to fully automated production systems. Egyroll onveyors are ideal for moving small products and tight transfers. Also, our line of sanitary conveyors are designed for a broad range applications where a Medical environment is required.
From compressing pills, to high speed bottle filling, to blister packaging, to off line inspections, Egyroll conveyors have been providing reliable conveying systems for the pharmaceutical industry and providing manufacturing flexibility for contract fillers.
Egyroll has a wide range of sanitary conveyors for baking, confectionery and snack food applications. With solutions such as bulk product handling, product separation and spacing and conveyors designed for cooling or heating systems, we have a conveyor to fit your specific need.
Food Handling & Processing
Egyroll's line of food handling and processing conveyors are engineered to handle applications from raw meats to packaged goods. Our hygienic designed conveyors meet industry regulations including FDA, BISSC and USDA. Egyroll's custom engineered conveyor solutions ensure we can create a system to meet the needs of your plant.
Egyroll's ready-to-eat conveyors provide the high level of sanitation needed to improve your food safety. Our line of AquaPruf and AquaGard conveyors are engineered and designed to industry standards. Also, Egyroll has a variety of accessories such tote holders, cutting tables and product displays to create your production line.
Egyroll's sanitary conveyors are built to fit your needs for handling red meat and poultry. Our line of Ultimate series conveyors are FDA accepted equipment, designed for the highest level of sanitation to meet the stringent requirements of the meat and poultry industry.
Egyroll's cheese and dairy conveyors are engineered for fast and effective cleaning in the most demanding environments with features such as tool-less tip up pulley, belt lifters and frame cut outs. They are designed to meet 3-A Sanitary Standards and USDA Dairy regulations. From cheese slice to cheese block handling, Egyroll's line of sanitary conveyors can be engineered to fit your application.
Stay informed on the latest insights!
Subscribe to our newsletter and we will keep you posted on the latest developments.
Please reach out to us if you have any questions.
Follow us on social media.